Jozen
Junmai Ginjo
Shirataki's signature label that is pure as the area's naturally soft water and quality rice. This sake is everything that makes Echigo Yuzawa delicious.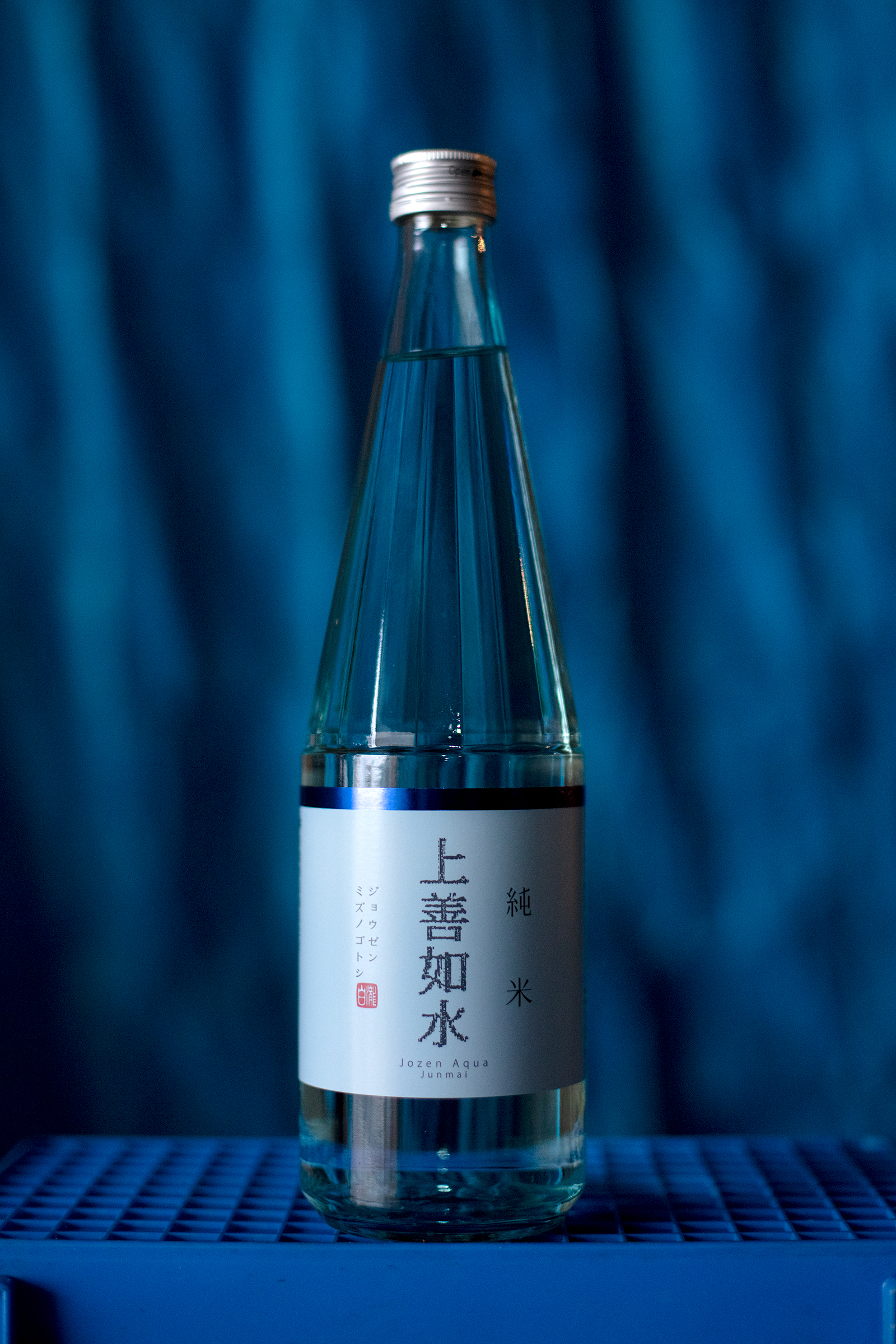 Aqua
Taste with your eyes, feast on this mountain water. Cool blue dryness with hints of that burnt brown sugar sweet. Let those stone fruit echoes dance on your taste buds.
Jukusei
With age comes pleasant maturity. Casked for two years at low temperature for a complex but mellow aroma with a pleasant tinge of acidity.
Junmai Daiginjo
Our finest Jozen. Rice polished to 45% makes our purest purer. While this can pose an eloquent pairing, it's delicate depth drinks alone perfectly.
Nama
The epitome of nama. A crisp and fresh, unpasteurized flavor bomb with those delightfully slight funky notes that natural brings.
Sparkling
This Jozen not only offers a friendly intro to the world of sake, but can be enjoyed by the causal sake connesiuer. Quality, classy fun.
Specialty
Takaki no Ippon
A delectable nod to all the hard work our toji and his crew puts in. As smooth and refined as their diligent sake making hands.
Minatoya Tosuke
Named after our founder, this focuses on our history. A fresh Echigo Yuzawa water guzzability that we believe makes our most well balanced sake.
Seven
Our current toji's exploration of his past. At 29, years old, he strives to bring refreshed standards to the world of sake. Everything's better with a little funk.
Uonuma
Nojun
Made with rice lightly polished to 80% and aged for two years for that rich, savory touch. Meaty, minerally magic.
Karakuchi
Fermented low and slow to produce a clean dryness that has a sharp mouth-feel and the the perfect shade of after-funk.